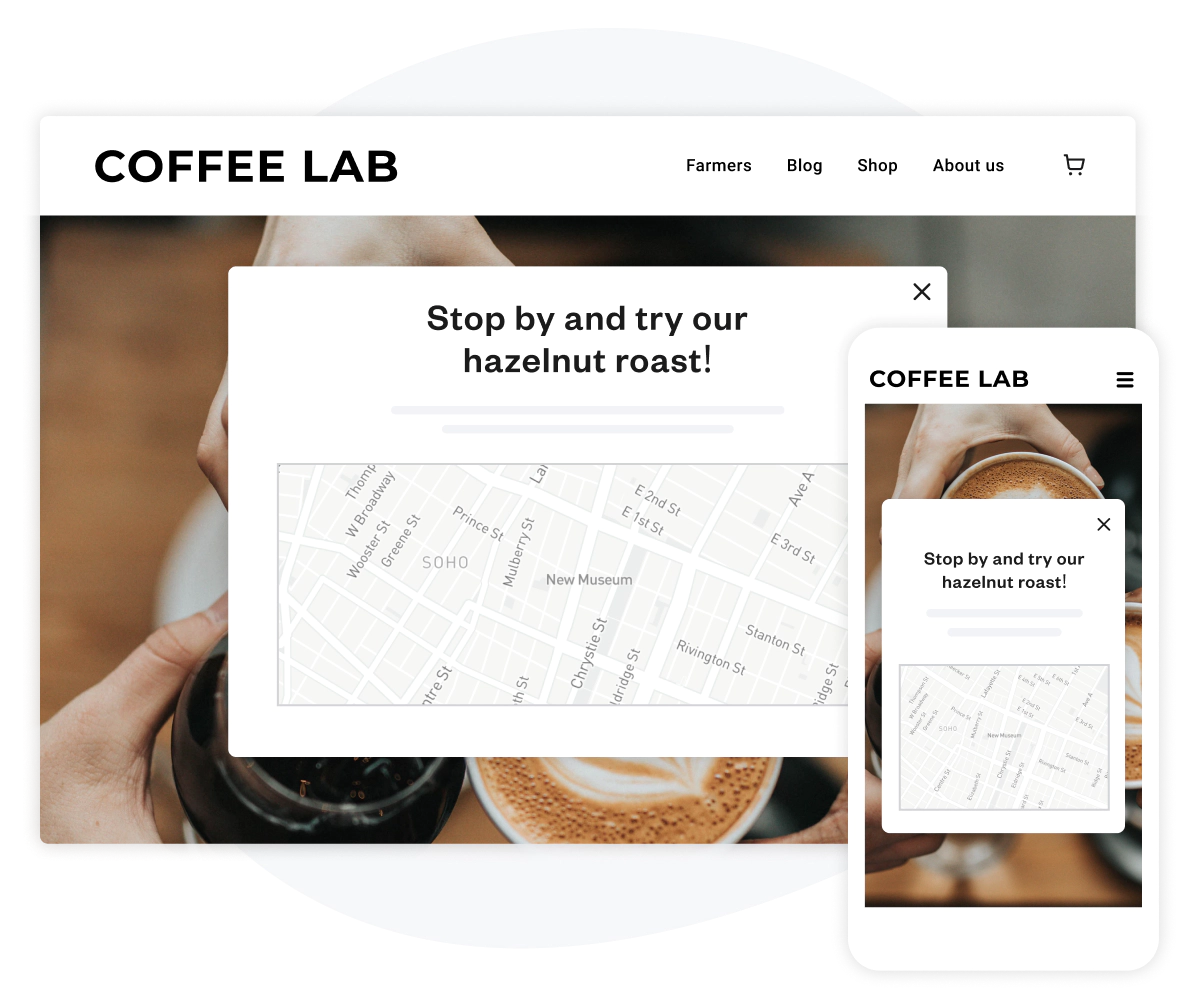 Boost conversions
Give small business owners the power to create a rich and personalized wesbite experiences with a variety of display and engagement types
Full control of your messaging
From a special discount code for new customers to highlighting a new product to existing customers, deliver value with powerful custom triggers for location, time, activity, and much more.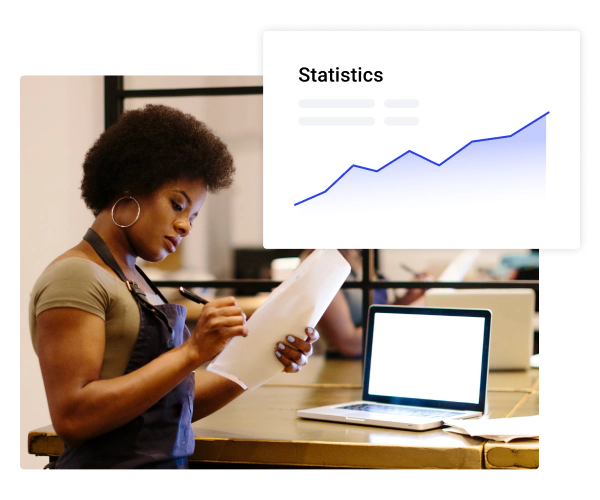 Measure engagement
Leverage statistics from Mono On-Site Engagements to see which promotions and content are most attractive for the target audience, and adjust the strategy based on visitor insights.
Build relationships
Using Mono On-Site Engagements is a great way for small businesses to grow their customer list by encouraging website visitors to sign up for a newsletter.
Calls-to-action
Choose from a variety of conversion-driven messages, such as newsletter sign up, map directions and more.
Visitor behavior
Tailor On-Site Engagements to appear based on visitor behavior, including scrolling, number of visits and links.
Flexible design
Mono On-Site Engagements feature four different design options that vary in layout and placement on the website.
Viewports
Display different On-Site Engagements on mobile, tablets and desktop for a better user experience.
Convert referrals
Use referral links from search engine advertising (SEA) campaigns to create a more personalized experience.
Customer insights
Gain insight to visitor preferences with individual metrics, such as open and click rates.